APC's connection to the
Queens Chamber of Commerce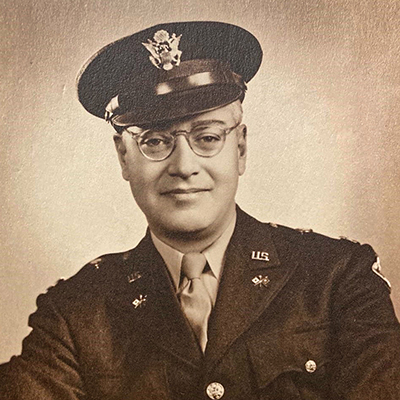 Captain Ira H. Genet "was a walking encyclopedia, an academic, a writer, a filmmaker, and worked in various other roles both governmental and non-governmental," according to his grandson, Nicholas Genet.
Television productions in the 1950s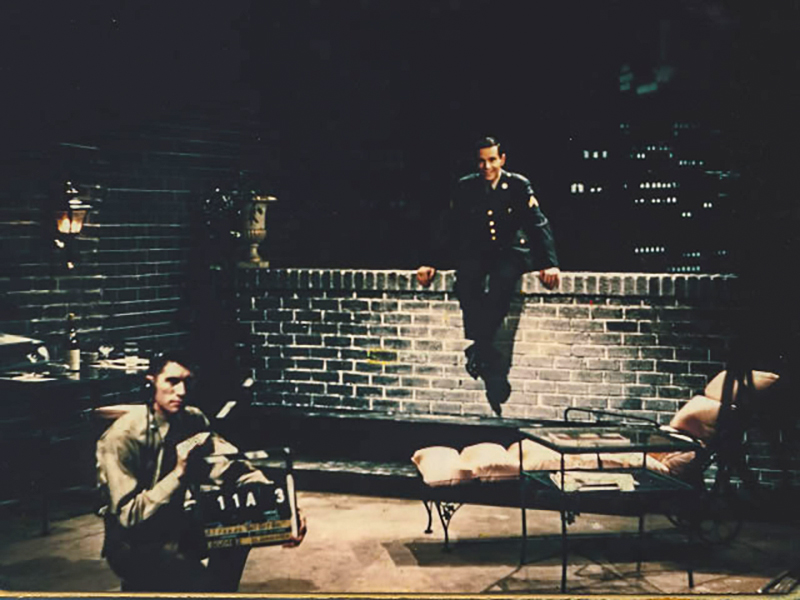 Television was part of Army Pictorial Center's output in the 1950s. Productions were distributed by Kinescope, as recalled by Neil Upchurch. "Christmas 1957" was one of those productions, shown in the photo above. Sitting on the wall is Dennis E. Laughlin, who was part of the television set design and art department.
What work did Carl Heuer produce?
Training Photographers in China During World War II
The 'T" System for Measuring Light Transmission
"It simply took me back, 'way back, and reminded me of much of my love for moving pictures. I loved every single iota of it."
Help Page: Bed Check in France

Cameraman Frank H. Labram Remembered
In Focus: A Trove of APC History
Other Photo Units: 497th Signal Company
More Footage of Camp Feldafing?
Army Demonstrates Drones for Reconnaisance
Edward Boykin on Mobile Television
(Updated June 12, 2021.)