These photos are from the collection of Ernest C. Baumert, who was chief of Maintenance and Engineering Branch for APC. In addition to the photos below, images are shown on these pages: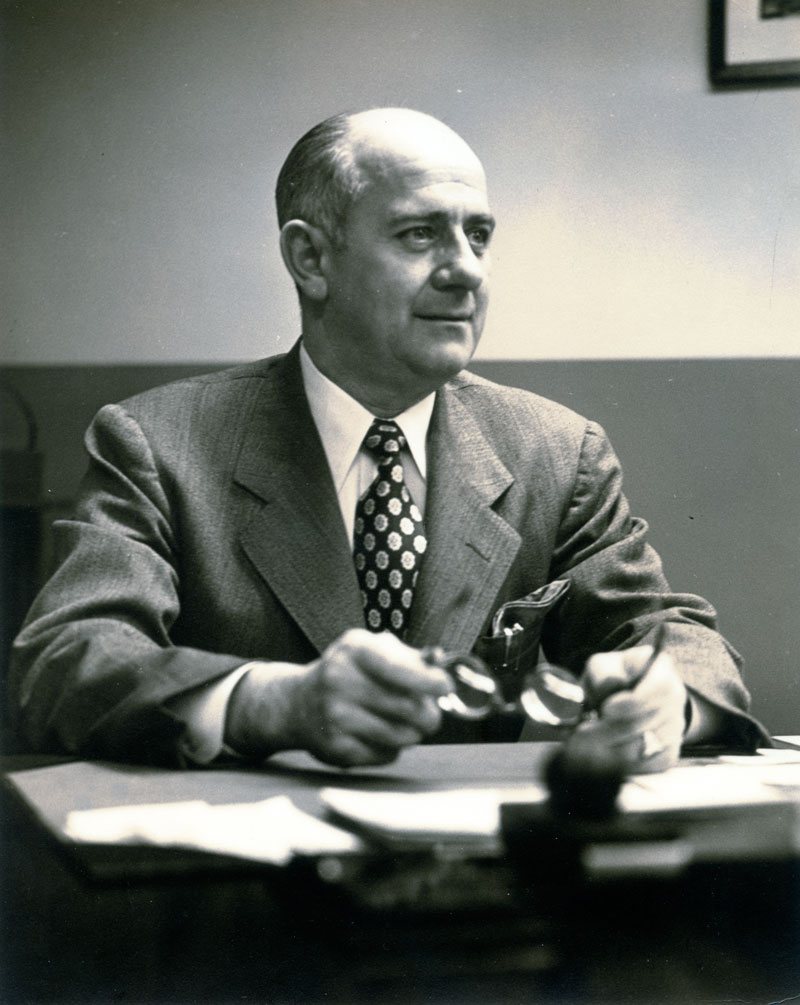 Coverage of atomic tests in the 1950s was a classified assignment for Army Pictorial Center personnel. Ernest C. Baumert helped make it a success. As chief of Maintenance and Engineering Branch for APC, Baumert designed the remote, sequential camera array and operated cameras at the tests.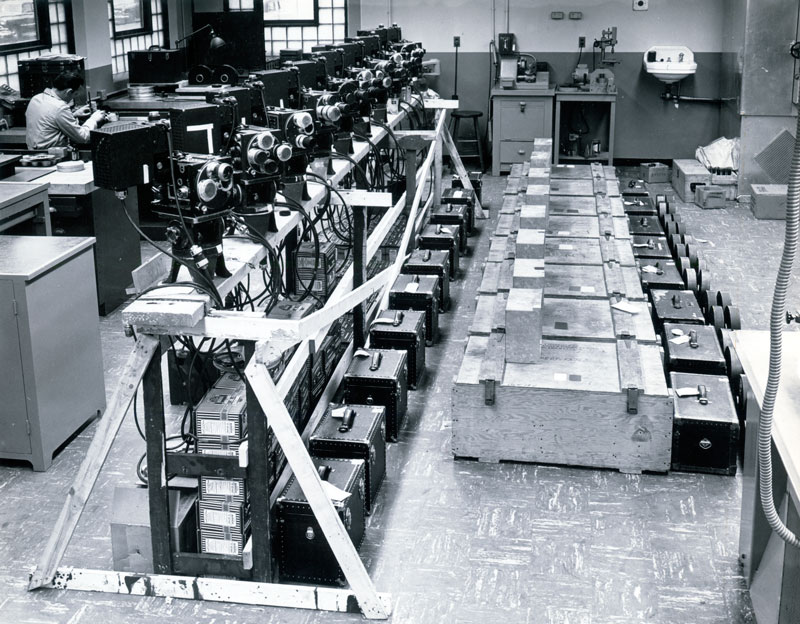 The camera sets used to photograph atomic tests were assembled at APC.
Shortly before he passed away in 2000, Baumert told his neice, Barbara, about his involvement in the atomic tests. She provided this collection of photographs from his files.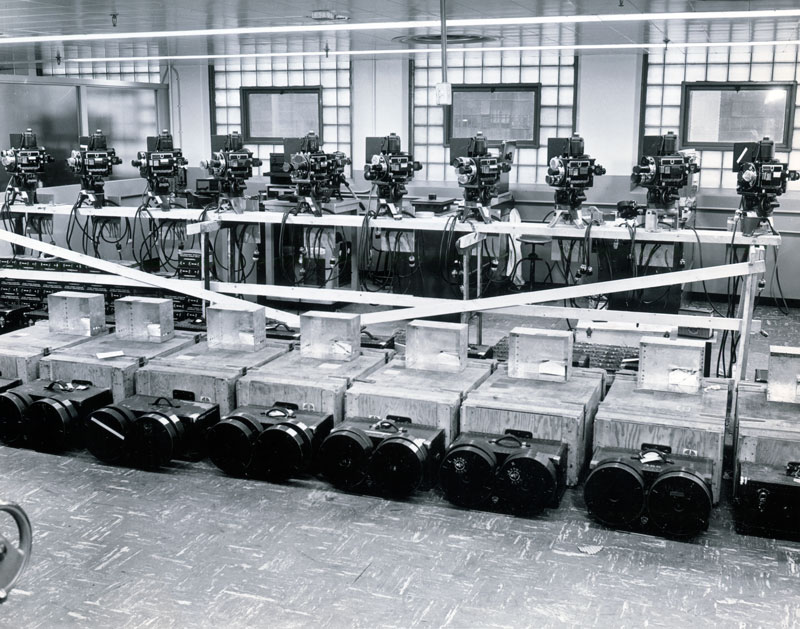 Baumert came to work for Signal Corps Photographic Center in December 1942 as a precision machinist and rose to supervise the Maintenance and Engineering Branch, maintaining camera equipment and designing modifications to meet Army needs.
Baumert studied mechanical engineering at an industrial trade school and apprenticed at Krupp Manufacturing Co. in Essen, Germany, from 1925 to 1929. He emigrated to New York in 1929 and went to work as a fitter, toolmaker, and machinist before he was hired at SCPC.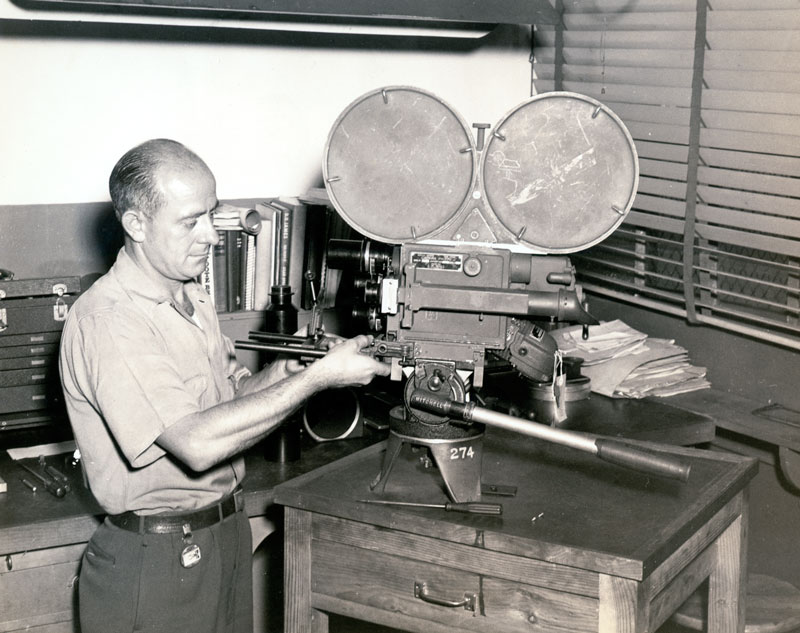 The identification plate on the side of the camera reads, "Signal Corps, U. S. Army, Camera PH-270, Made by J. M. Wall, Syracuse, N. Y."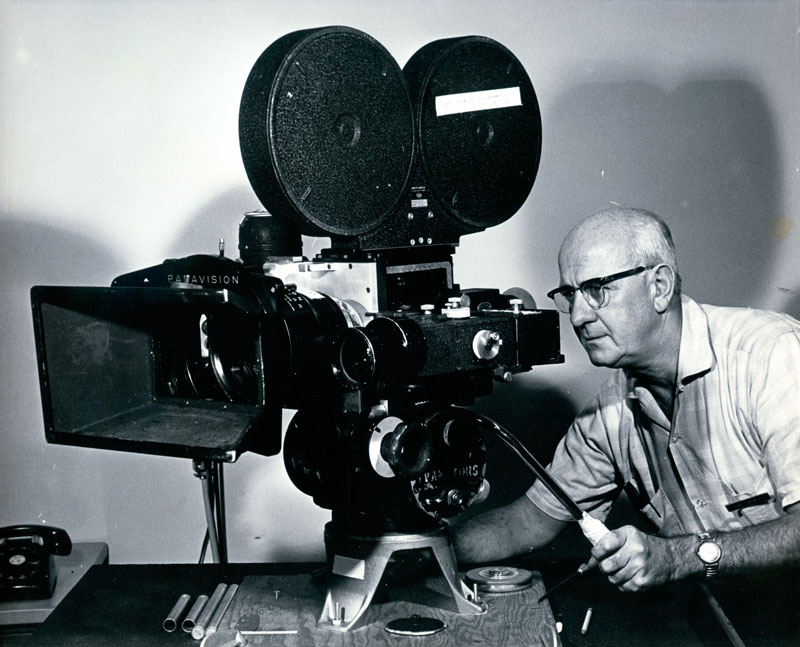 This photo raises questions. That's a Panavision lens and matte box, which appears to be grafted via the machined faceplate onto an Army Mitchell camera. The magazine identification plate reads, "Mitchell Camera Company, MOD NO 105, SER 10825."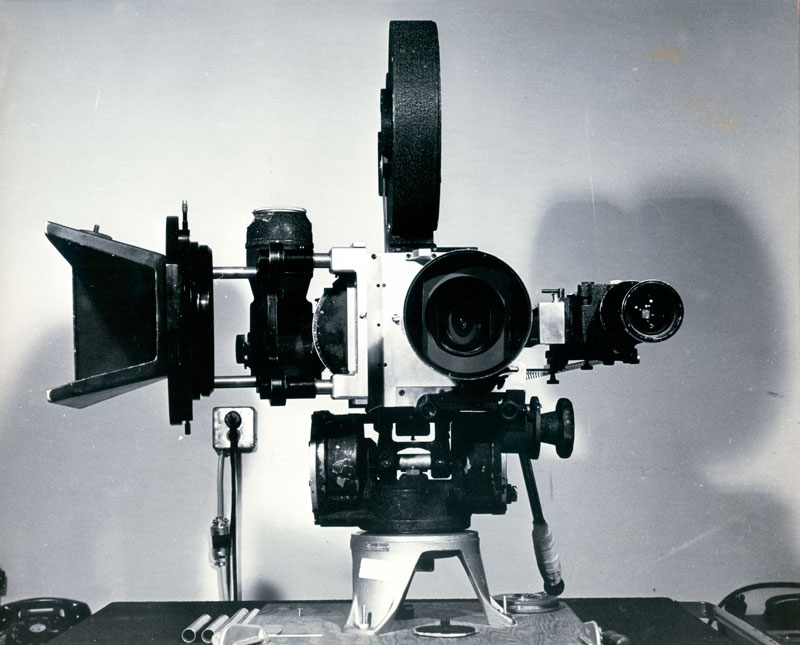 Another view showing more of the modification and the cutout in the lens hood to accomodate the finder.
See additional photos from Baumert's collection on these pages:


Updated March 5, 2019.