Army days: A crew works on the main stage, on a film about courts martial procedures in 1969.
The Camera Branch crew included
Hiroshi Kaku, Harry Crider and Web Turner.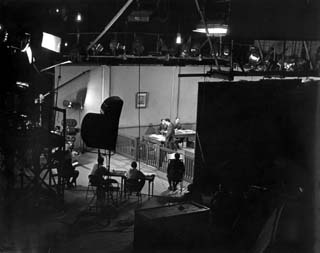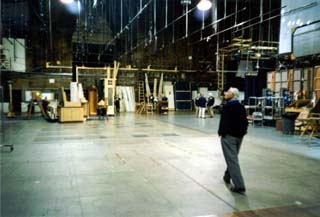 After Army days: Alumni of the Army Pictorial Center toured the main stage in September 1999 courtesy of Kaufman Astoria Studios, as part of the annual APC reunion. The stage is the television home of Bill Cosby.

APC alumni keep in touch via a newsletter, "Alumni News," published by Sam Polidoro and Les Binger.

For more information, use the comment form below.