Images of APC
What was it like? Click on any of the page topics above to see Signal Corps Photographic Center / Army Pictorial Center at work, in the studio and on location.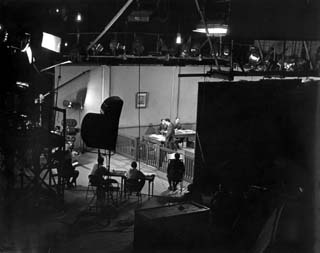 A crew works on the main stage, on a film about courts martial procedures in 1969. The Camera Branch crew included Hiroshi Kaku, Harry Crider and Web Turner.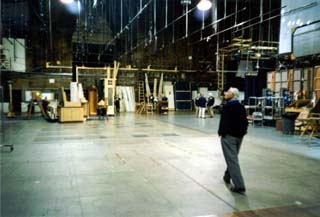 Alumni of the Army Pictorial Center toured the main stage in September 1999 courtesy of Kaufman Astoria Studios, as part of the annual APC reunion. The stage was the television home of The Bill Cosby Show.
APC alumni kept in touch via a newsletter, "Alumni News," published by Sam Polidoro and Les Binger.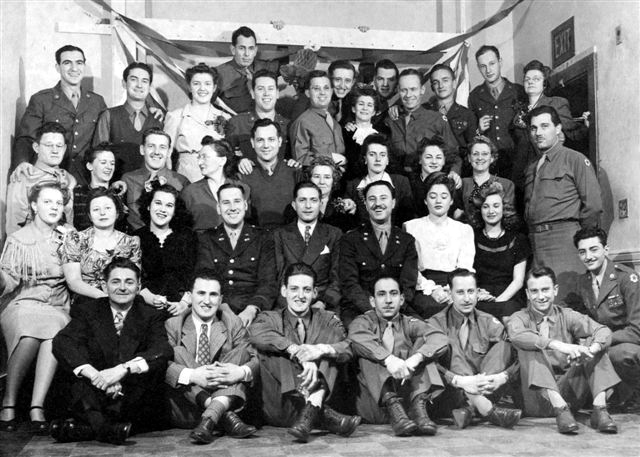 Judy Llamas sent photos of her father, Darrell Charles King, and some of the wartime studio personnel.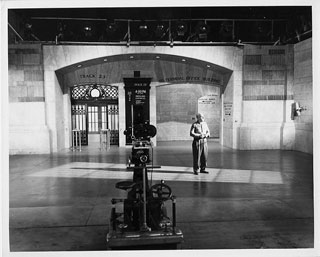 Joe Lipkowitz is featured in assortment of pictures from the opening to the closing of the Army studio.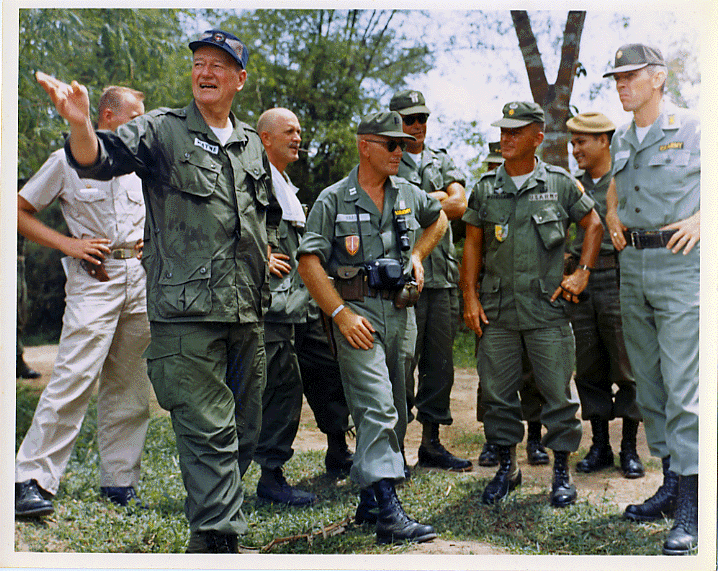 John Wayne appeared in an episode of The Big Picture.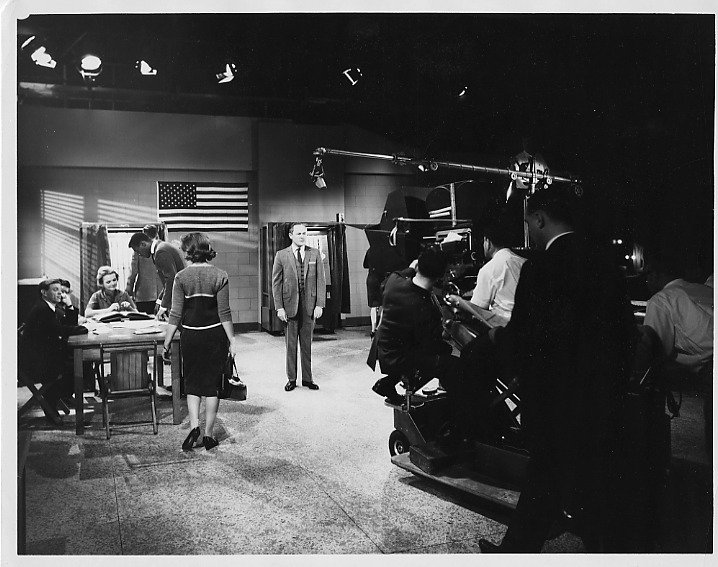 Actor E. G. Marshall is among the many distinguished talents who performed on the main stage.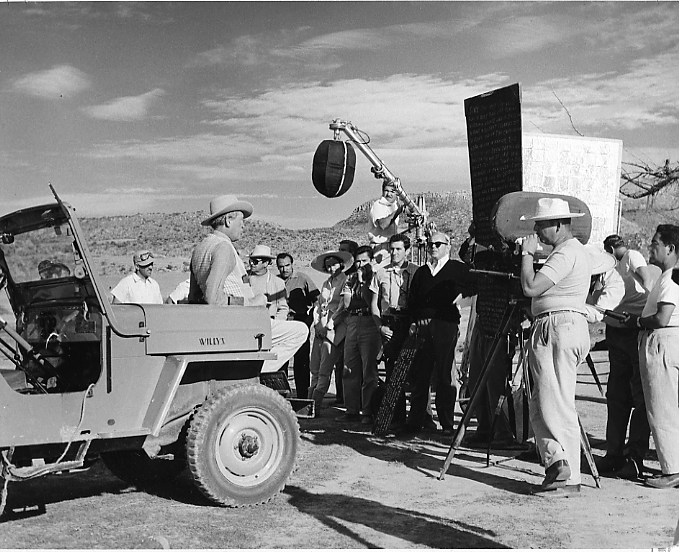 Director John Huston, leaning on the hood of the Jeep, served as a Major during World War II, makes a return appearance before the Army camera.
Ventriloquist Paul Winchell and his dummy, Jerry Mahoney, inspect an Army camera with the help of Camera Branch Chief Joe Lipkowitz.



Updated June 11, 2019.