Edward Boykin Remembers
The Mobile Television System
Edward Boykin wrote:
From late 1952 to early 1954 I was stationed at the Signal Corps Pictorial Center in Long Island City n Y. At the time I was a member of a unit known as the Signal Corps Mobile Television System. It was really great duty. I am enclosing rough copies of material of that time frame which would pertain to the activities of SCPC and the 9440TSU. (See photographs and correspondence below.)
Some comments on your web page:
In the aerial of APC, Building 2 was the original mess hall and day room for the troops.

Building S-28 was the company office for the enlisted troops.

Building S-25 was the barracks for the enlisted troops. Spent many a night there.

Building 24 was under construction in '52 but we moved in in mid '53. Had a great room there.

In building 24 there was a nice bar in the basement. The food in the mess hall was also very good.
SIGNAL CORPS MOBILE TELEVISION SYSTEM
During the 1950's the Signal Corps Mobile Television Systen/as based at the Signal Corps Pictorial Center (SCPC) in Long Island City, NY.
The unit was composed of 9 officers and 18 enlisted men.
The unit was considered mobile because the entire operation was composed of 9 vehicles as indicated below:
Transmitter, or production truck

Transmitter generator and equipment truck

Receiver and video distribution truck

Receiver generator and equipment truck

Kinescope recorder bus

Hi-lift or special purpose truck

Shop truck

Personnel bus

Staff car
The major equipment trucks were equipped with latest commercial broadcast grade television equipment. The trucks were well-equipped and had 3 cameras with the latest zoom type lens.
The unit traveled throughout the US to demonstrate and evaluate the use of TV for the military environment. Places visited were:
West Point

Fort Bragg

Fort Monmouth

Fort Eustis

Fort Monroe

Fort Benning

Camp Gordon

Aberdeen Proving Grounds
It would be interesting to note that the majority of the enlisted staff were draftees from the commercial television broadcast industry.
Photographs provided by Edward Boykin: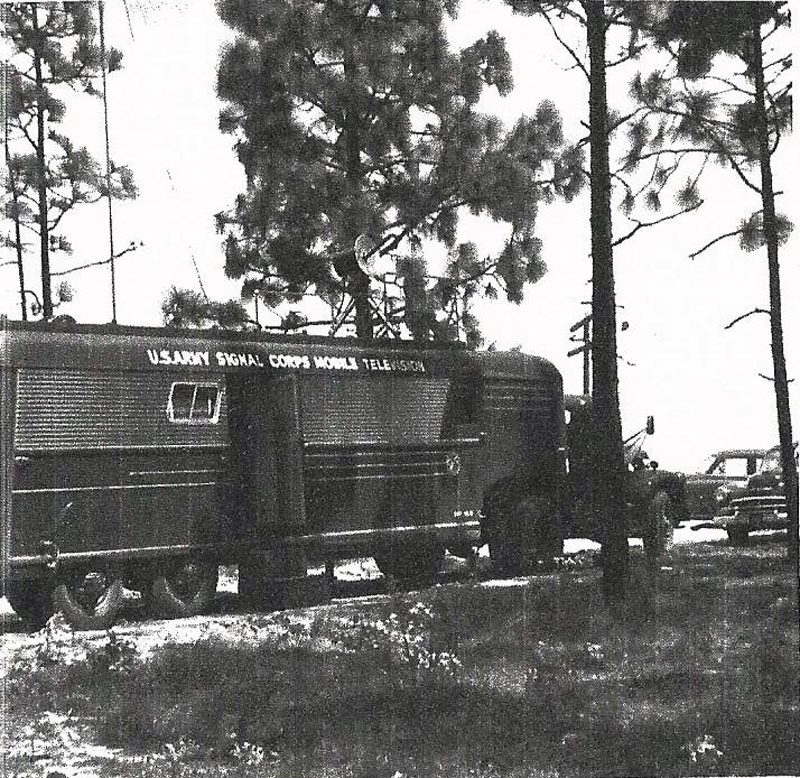 1 Typical remote site set-up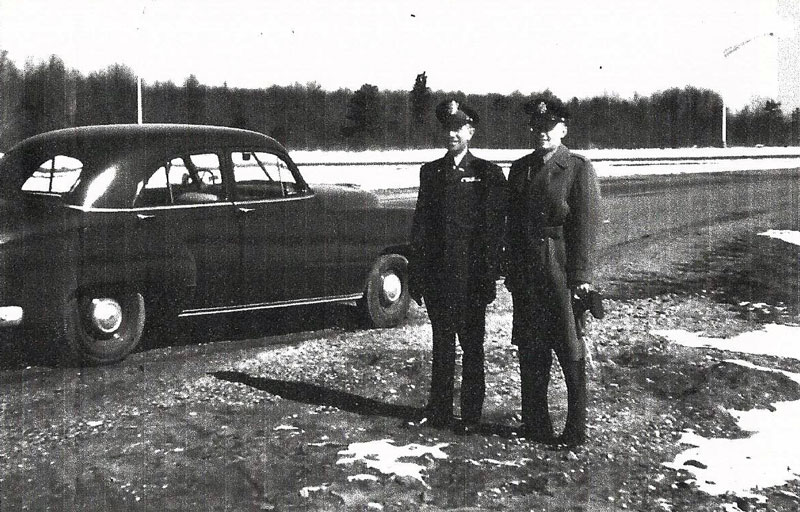 2 Capt. Jones (left) & unknow, officer. I was the captain's driver while in convoy.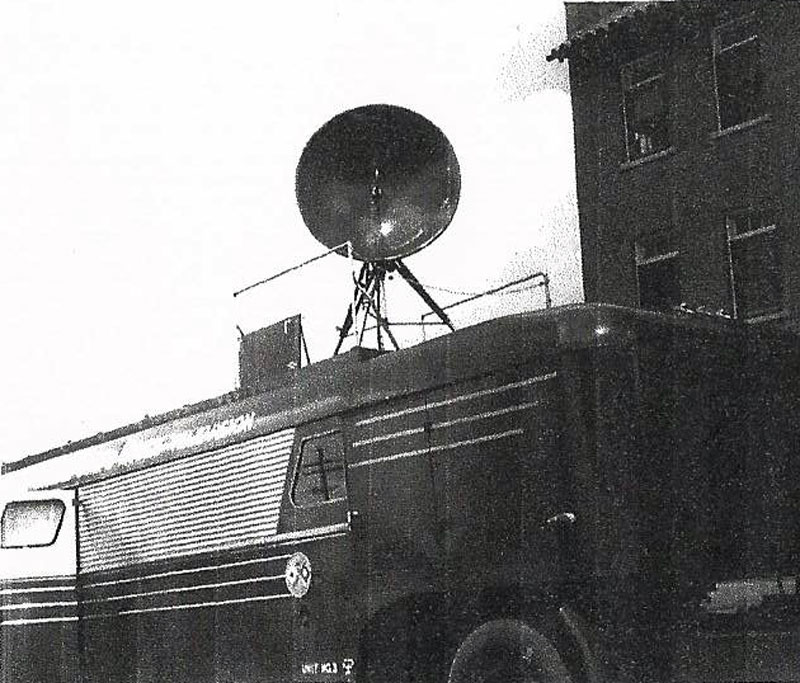 3 Receiver Truck.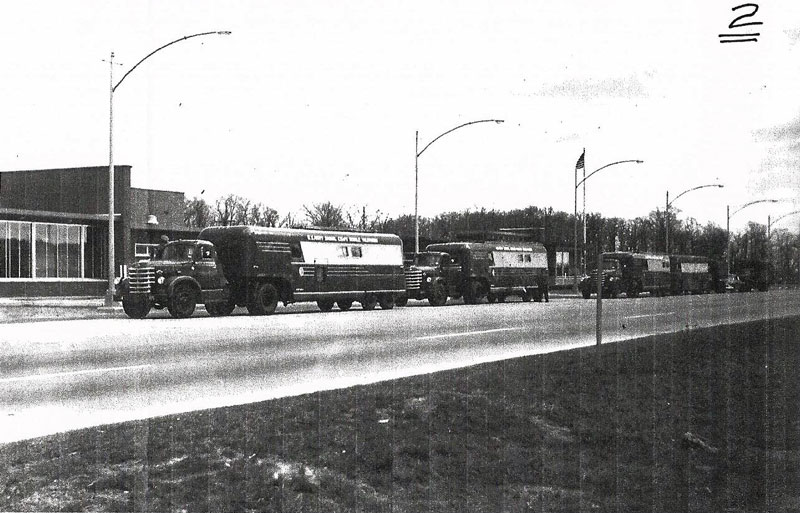 4 Convoy ready to go. 2 vehicles not shown.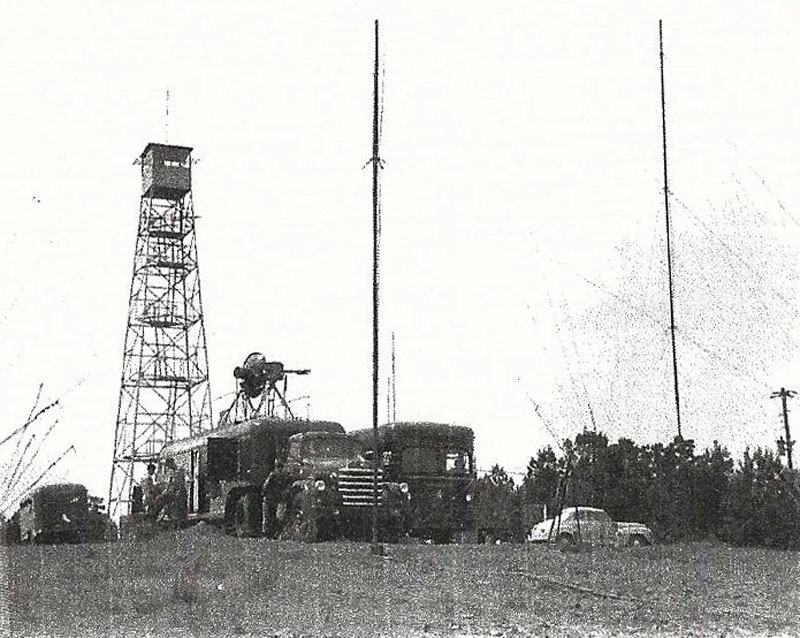 5 Transmitter truck and kinescope recording bus on remote site.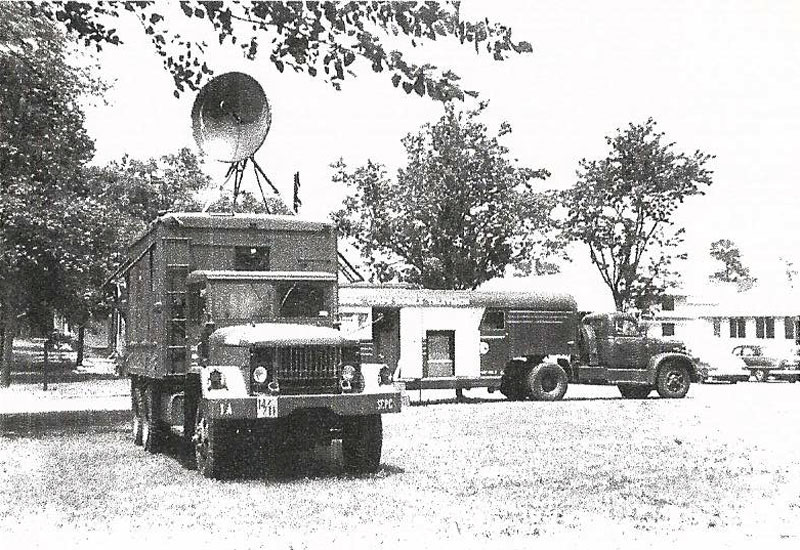 6 Typical receiver site set-up. Microwave unit on shop truck generator truck in background .. Note truck bumper indicates "SCPC".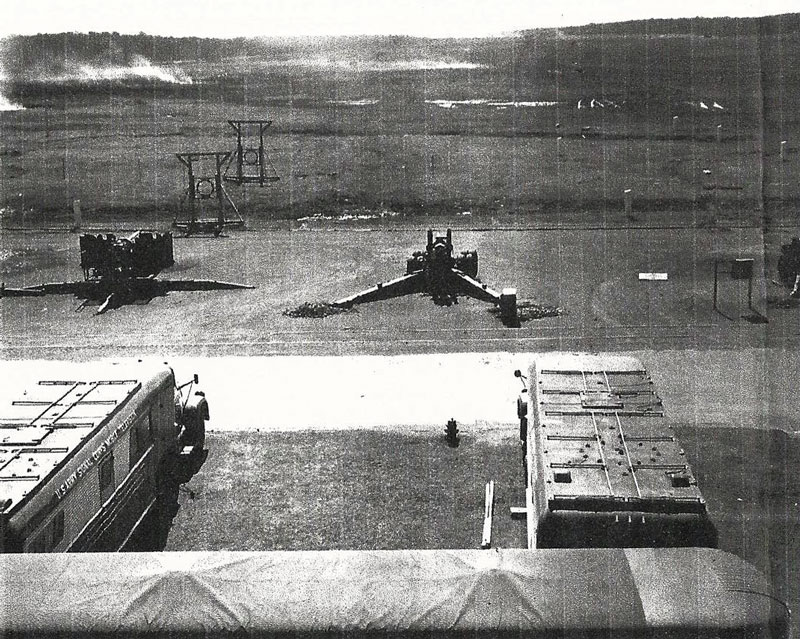 7 Aberdeen Proving Grounds set up.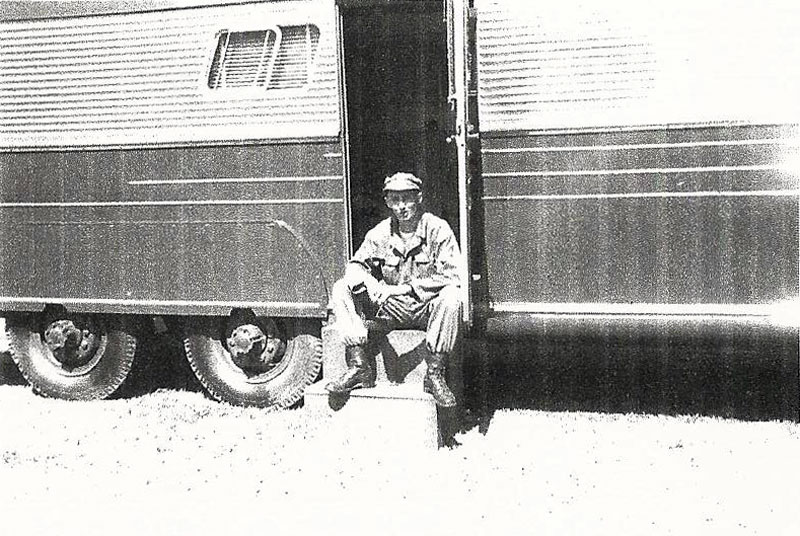 8 That me .. Ed Boykin.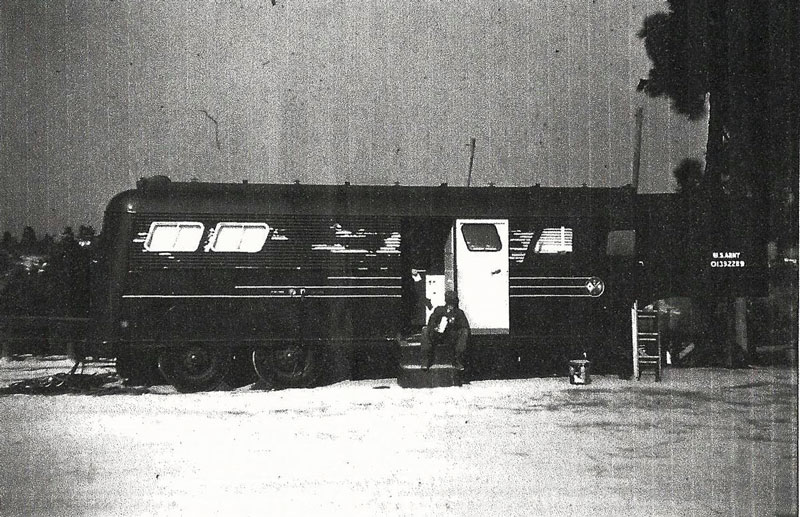 9 Just another day in the field.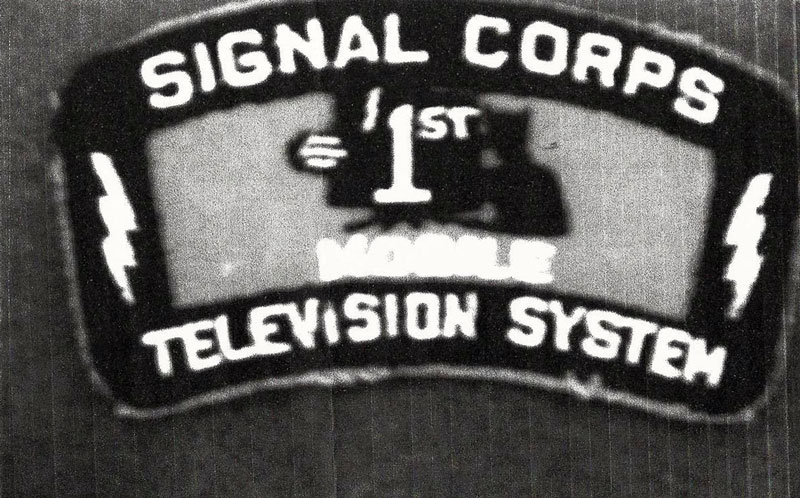 10 Un-official patch of the unit.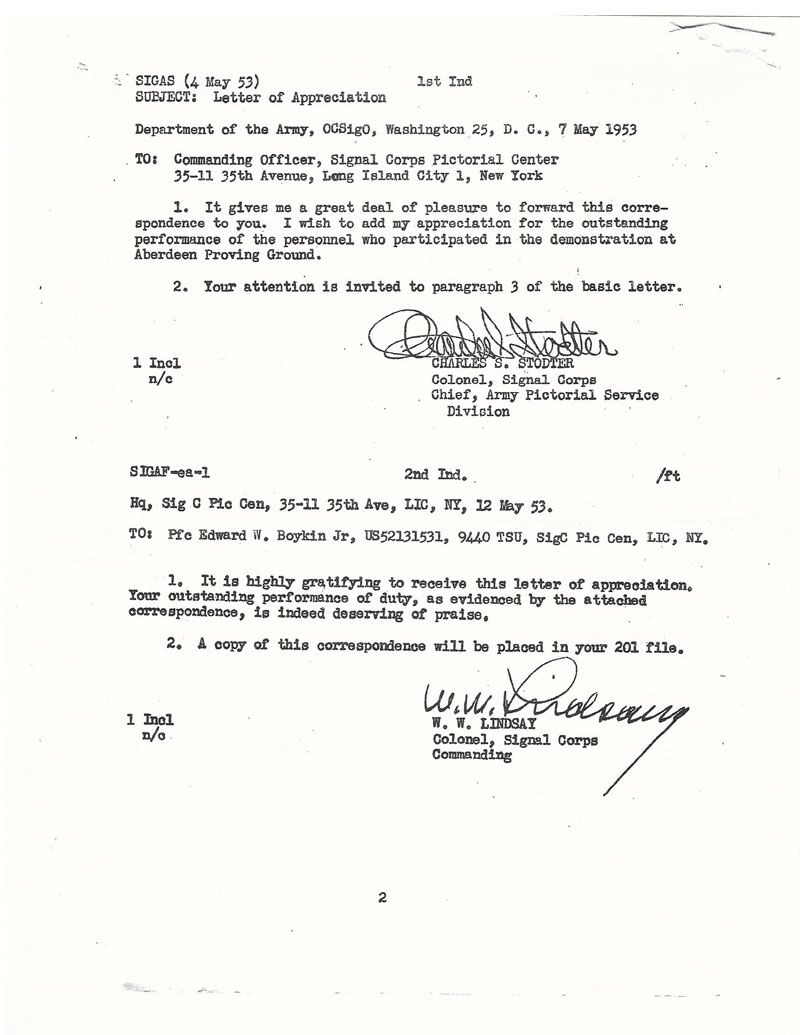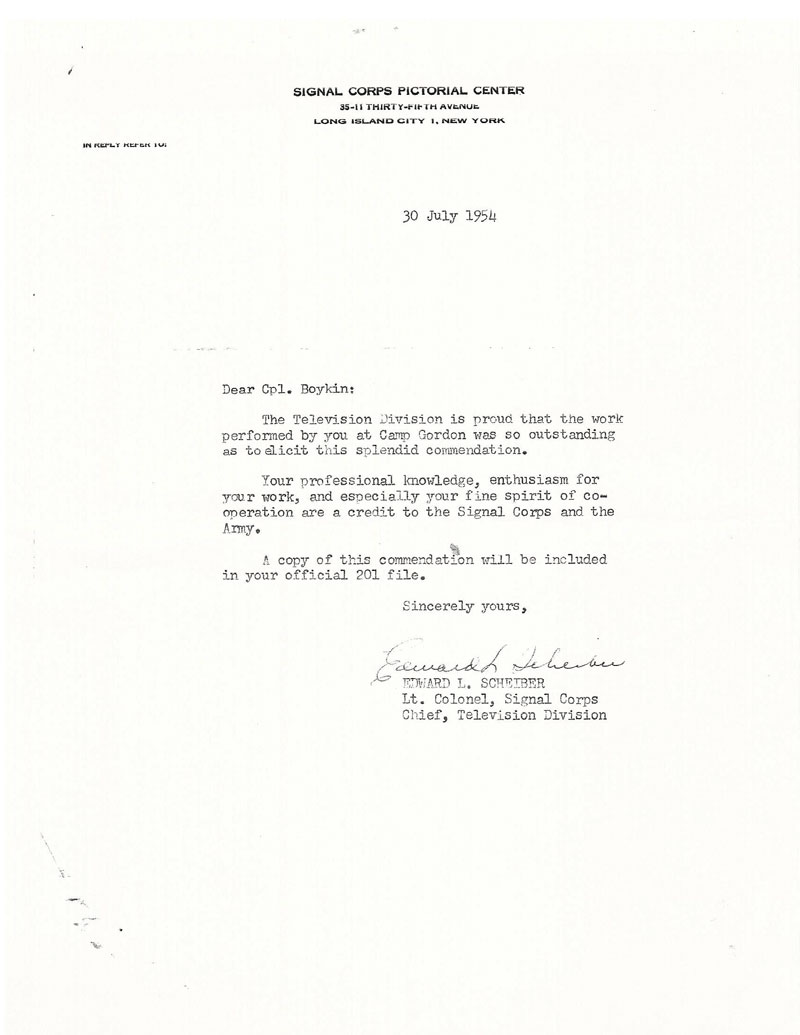 (Submitted August 12, 2009; posted December 6, 2012; updated October 24, 2019.)