"This picture gives you a different view of the facility," wrote Jerry Pronovost.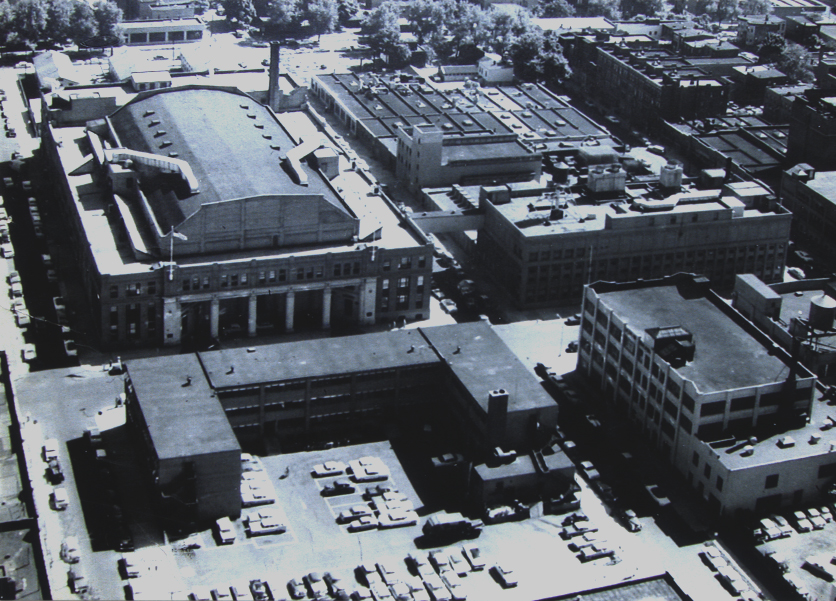 The U-shaped building at lower left was Troop Command, the studio's barracks for enlisted personnel.
The studio itself is just above it. That formal-looking columned entry facing toward Troop Command opens onto the Main Stage. The command office, once Adolf Zukor's offices, were at the lower left corner of the studio building. The Army's primary entry was on the left side of the studio, along 35th Street.
The buildings on the left above the main studio building were part of the Army complex. In the early days of Famous Players-Lasky, this was used for exterior sets. Today it is the site of the extended stage facilities of the Kaufman Astoria Studio.
The building to the right of the main studio, and connected to it by a bridge over the street, was the laboratory, now the home of the American Museum of the Moving Image.