Madeline Lindstrom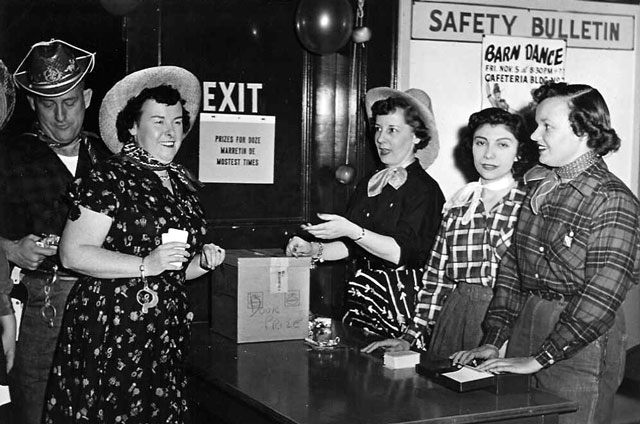 Madeline Lindstrom, far right in the photo above, participates in a fundraising event sometime in the "late '40s or early '50s, I suspect," writes her son, Stephen Brittenham. "We believe the woman on the far left is Dorothy McManus. Don't have names for the others."
Madeline Lindstrom is on the far left in the photo below, and the gentleman seated at the right is Stephen Orgon. "Don't know the others."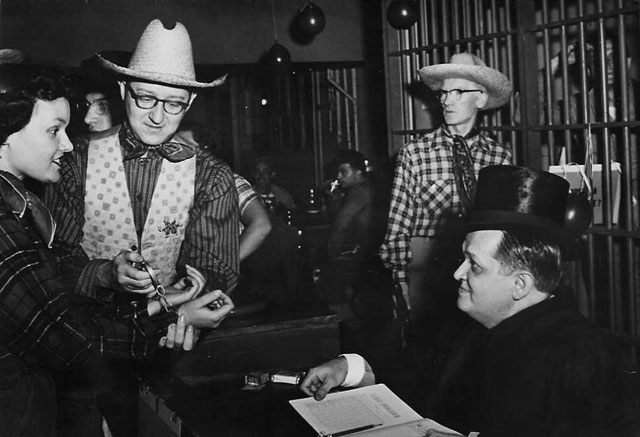 Stephan Lindstrom explains, "My father (Edward Brittenham) passed away April 25, 2005, and in going through some things we ran across these photos of my mother and other APC folks during a fundraiser they were having."
(Posted June 18, 2006; updated October 6, 2020.)