APC
<![if !vml]>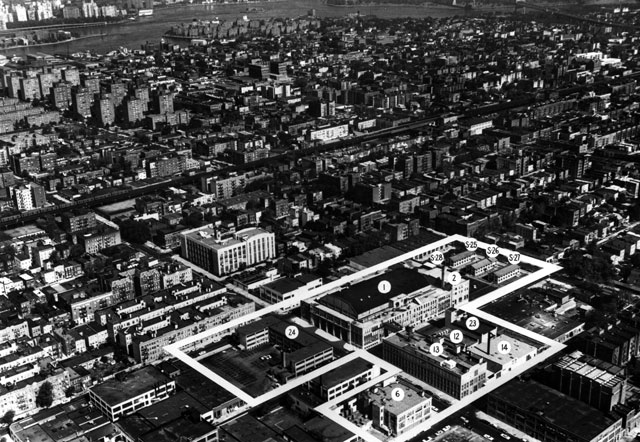 <![endif]>
Army Pictorial Center from the air, the heart of Long Island City, Queens, New York. Just visible in the upper edge of the photo is the East River and Manhattan. The main stage is in the building labeled 1. The street running in front of the columned entry to the main stage from upper left to lower right is 35th Avenue. The cross street that runs along the upper left side of the studio complex, from lower left to upper right, is 35th Street.
<![if !vml]>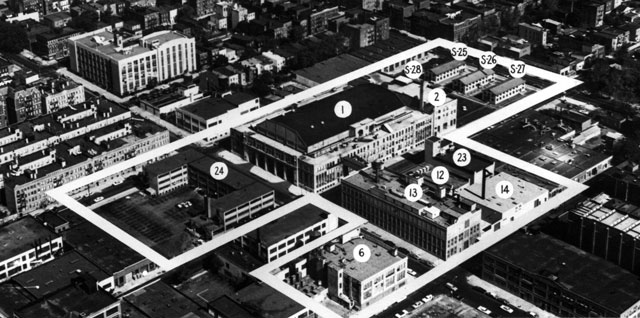 <![endif]>
Legend:
1 - Headquarters and motion picture studio
2 - Television studio
6 - Film depository
12 - Film storage
13 - Film processing laboratory (now the American Museum of the Moving Image)
34 - Film chemical mix and control
23 - Film storage
24 - Barracks with mess hall
S-25 - Offices and supply storehouse
S-26 - Post Engineer and Printing offices
S-27 - Post Engineer shops
s-28 - Provost Marshal office
Updated January 22 and February 8, 2019.