Astoria Property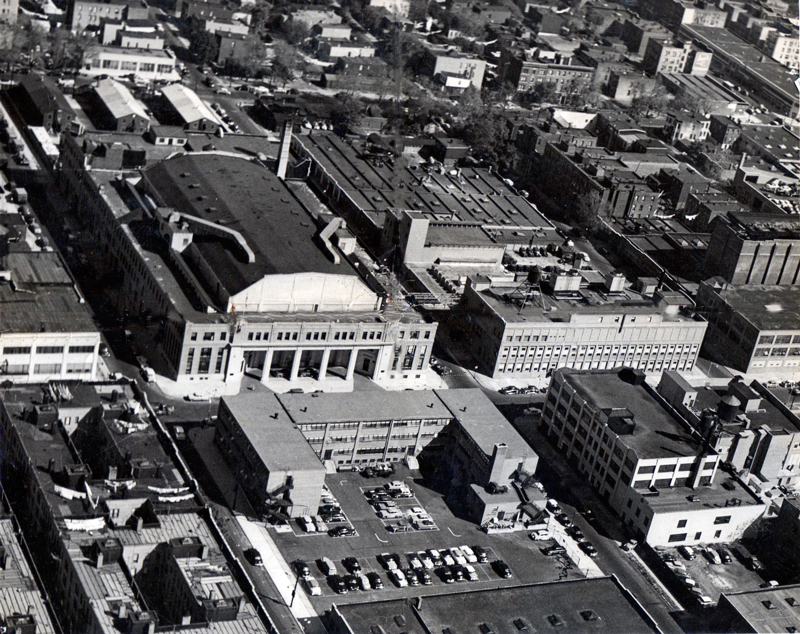 This 1955 aerial photographic shows Army Pictorial Center property in Astoria, New York. The distinctive front entrance of the studio housing the Main Stage at the center of the picture fronts onto 35th Avenue. The street running north and south on the left side of the studio is 35th Street. The employees' entrance was on this side of the studio.
Building 13, the lab building, is to the right of the main studio building, just across 36th Street.
Troop Command, the enlisted men's barracks, is the u-shaped building facing the main studio building across 35th Avenue.