Robert Edward Wandry writes:
The new APC web format is just great! Out of curiosity, I clicked on "Barracks" and found a modern multi-story U-shaped garrison! These are barracks?
During the great WW2 conflict SCPC had two rows of wooden framed buildings in the back lot. These barracks were two stories high and probably held 60 or more GI's on each floor. I'm sure they were a standard design, as I also lived in the very same type at other bases. I don't recall exactly, but I think there were two buildings in each row, maybe three.
(Above) is an old photograph I made on the back lot during an exercise on "how to compose a medal presentation." It's the only one I have that shows these barracks, in the background. On the right is the instructor, the left soldier is a student. I don't know their names.
It may be interesting to know that these (barracks) structures were just frames, siding, and roof (of course with doors and windows). In the three years I was in the service I never saw one of these barracks with inside walls!
Life at APC/SCPC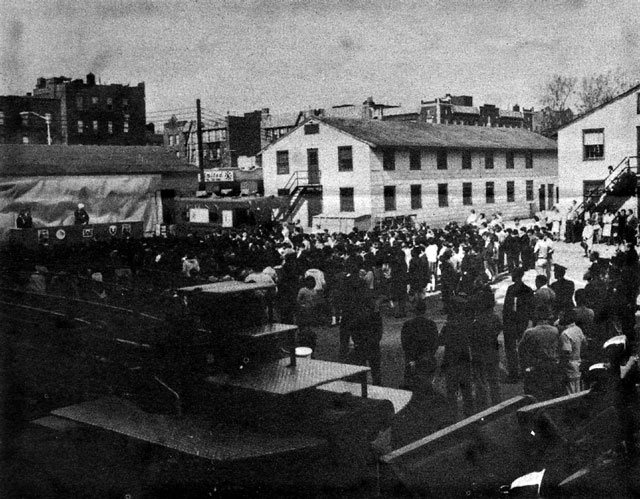 During Fire Prevention Week in October 1968, the Army Pictorial Center hosted nearly 800 children from P. S. 166 and Most Precious Blood schools for a demonstration by the New York City Fire Department's Fire Engine Company 261 and Ladder Company 116. Guest speakers were Col. Donald S. Bowman, post commander, Maj. John H. Vickers, post engineer and fire marshal, and Lt. William Gerrie of the Community Relations Bureau, NYFD. Vesna Persan of the Most Precious Blood School received a stuffed animal from the Schwartz Toy Company as the winner in the New York City Fire Department Essay Contest. (From In Focus, December 1968.)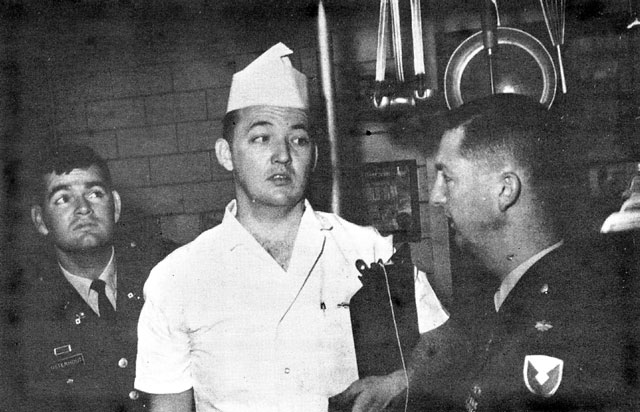 Preparation for an IG inspection was the subject for this photo by Specialist Bell. Specialist Phillips, center, is under pressure from Maj. Vickers, right, and Cpt. Osterhout. (From In Focus, December 1968.)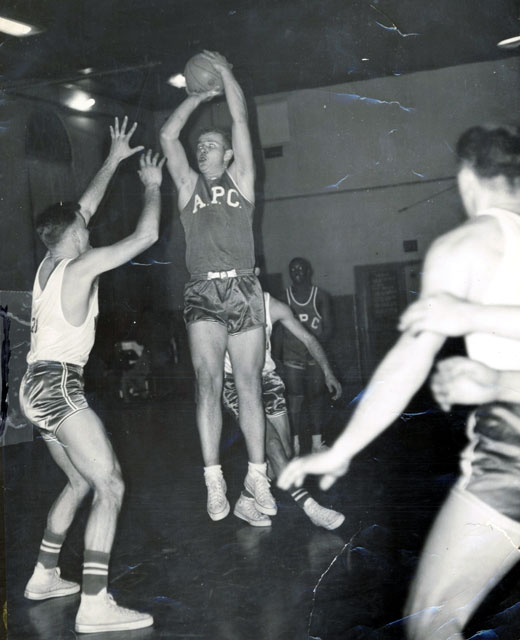 (Updated August 20, 2006)
(Posted December 22, 2004)