Paul W. Burch wrote, "I came to the Pictorial Center in the Fall of 1967 and was assigned to the Still Photo Lab under Tony Guttilla. I remember I was first put to printing some large B&W images and after Tony saw what I could do there, I was moved to the color lab for the rest of my tour. I was separated from the Army in August of 1968.
"The still photo lab guys, and everyone at the center, were a great bunch to work with. Tony, Bruce Montoya, Art Lang, George Batcher to name a few. And NYC was a fun place to be in that era, what with the hippie movement and all. I consider myself lucky to have had the opportunity to work there and be in New York during that time frame."
Paul provided photographs from his time at Army Pictorial Center. Paul was stationed at APC from September 1967 through mid-August 1968 when he was separated from the Army. He was an SP5/E5 working as Still Photographer, Still Photo Lab, Color Technician, and he worked for Tony Guttilla.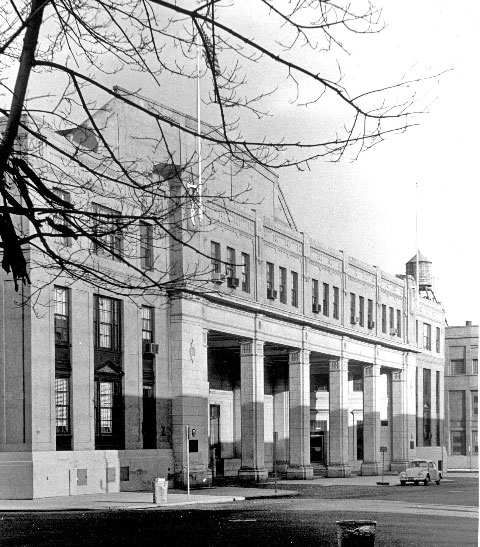 This is the studio, circa Fall 1967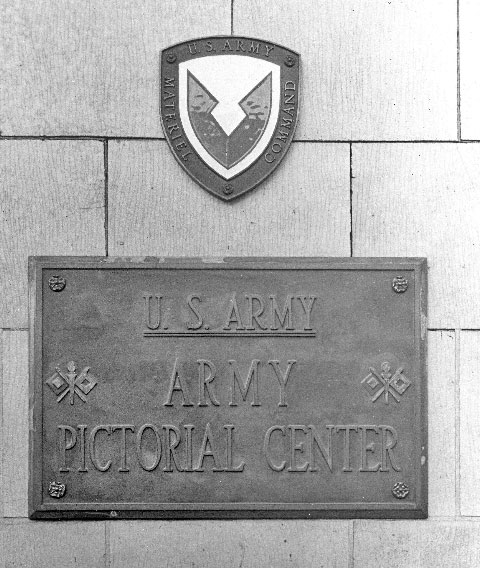 Signage on the studio. Army Pictorila Center was part of the Army Materiel Command.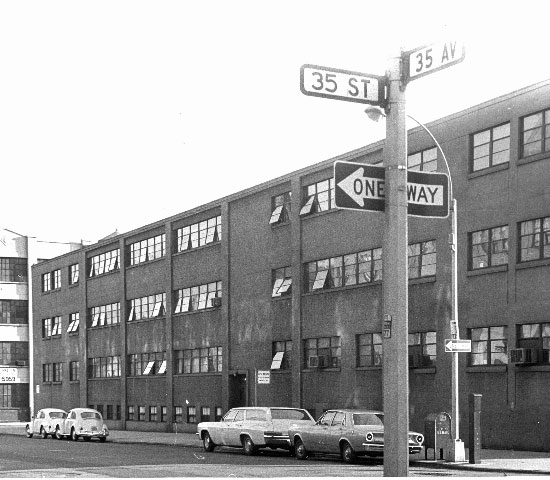 The Troop Command billets, circa 1967, directly across the street from the studio main entrance.



Troop Command Parking Lot, 1967.



Troop Command Recreation Room, 1967.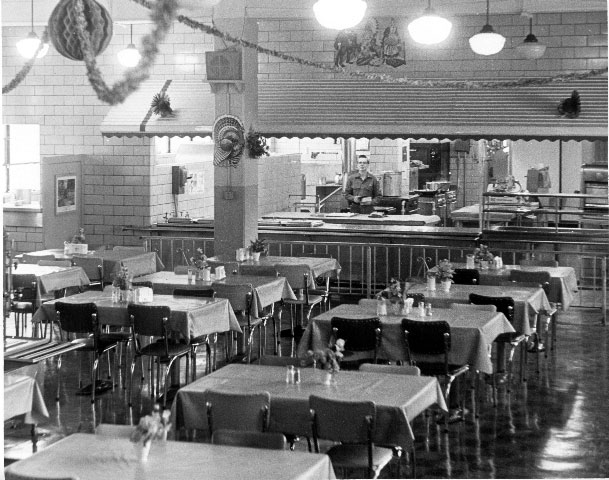 Troop Command Mess Hall and Kitchen, Thanksgiving season, 1967.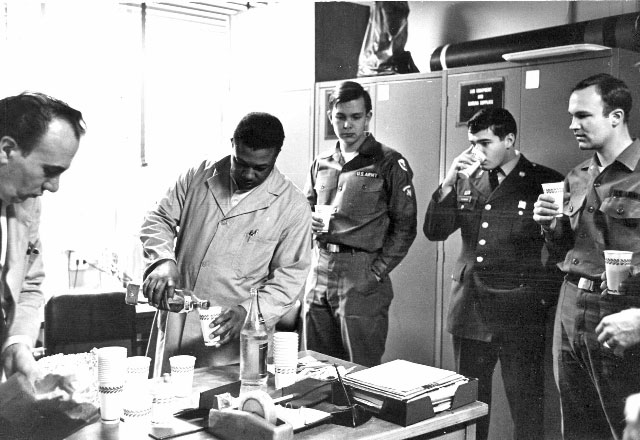 Party time in the still photo lab. Paul wrote that he has no idea about the occasion now. That is Tony Guttilla's head on the left. Paul doesn't remember the name of the man pouring the drink, but he was a civilian employee. Paul recalls a first name of "George" but doesn't know if that's right. Next to him is Bruce Montoya, then Don Kincaid, then Art Lang.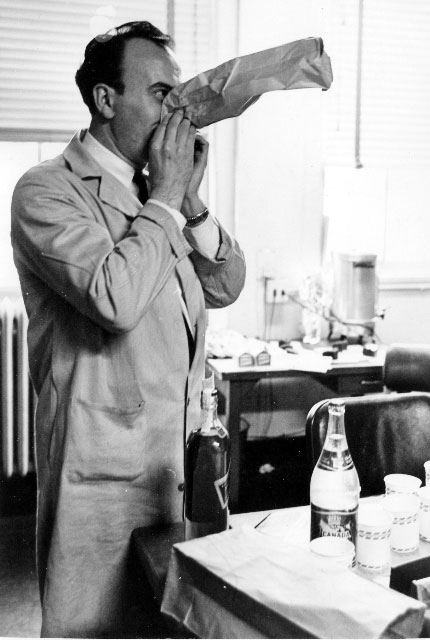 Tony Guttilla clowning around.

"The neighborhood," 1967. Paul wrote that a lot of the GIs would go to the luncheonette on the corner for coffee between breakfast and work time.


Sunday, July 10, 2016 12:15:42 PM